Protecting


Land & Water
The NCCD, formed in 1949 under the Conservation District Law, is a subdivision of state government and is one of 66 Conservation Districts throughout the state of Pennsylvania. The purpose of the Conservation District is to promote the protection, maintenance, improvement, and wise use of the land, water, and other natural resources.
Permits And Applications
Just need a form? You'll find what you're looking for right here.
2019
Tree Sale Pick Up – April 24th & 25th
We are no longer accepting tree sale orders. If you missed the deadline to order, you can attend our pick up dates to see if we have extras available. This year's pickup dates are April 24th and 25th from 7am until 7pm at the Rockefeller Township building just outside of Sunbury.
Apr 24 @ 7:00 AM – Apr 25 @ 7:00 PM
Rockefeller Township Building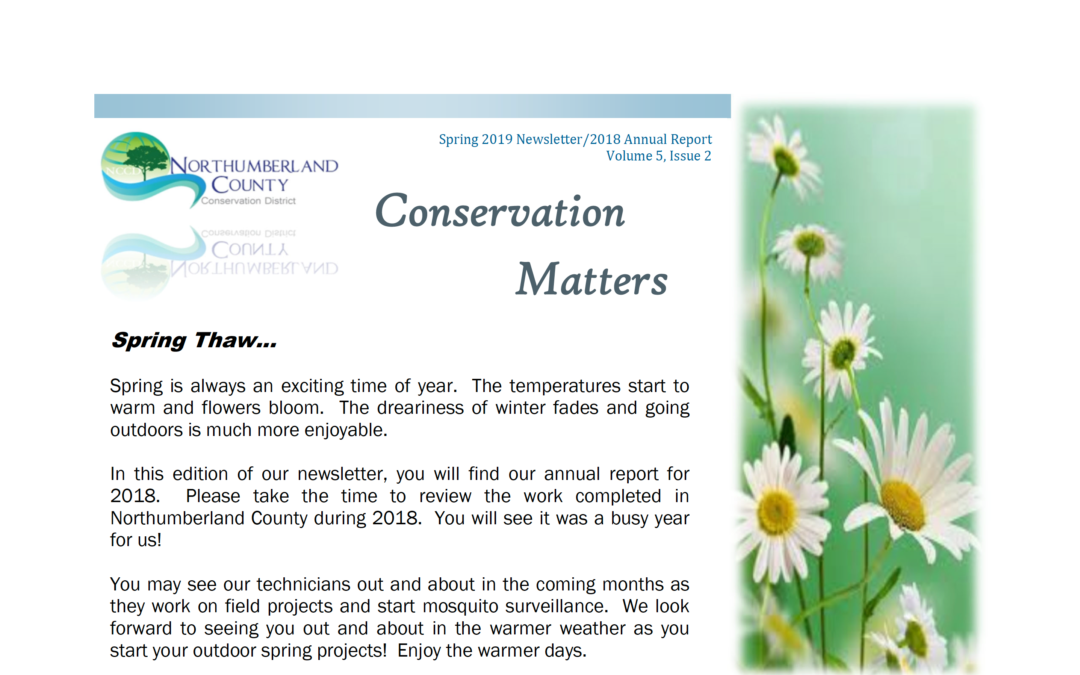 Spring Thaw...Spring is always an exciting time of year. The temperatures start to warm an...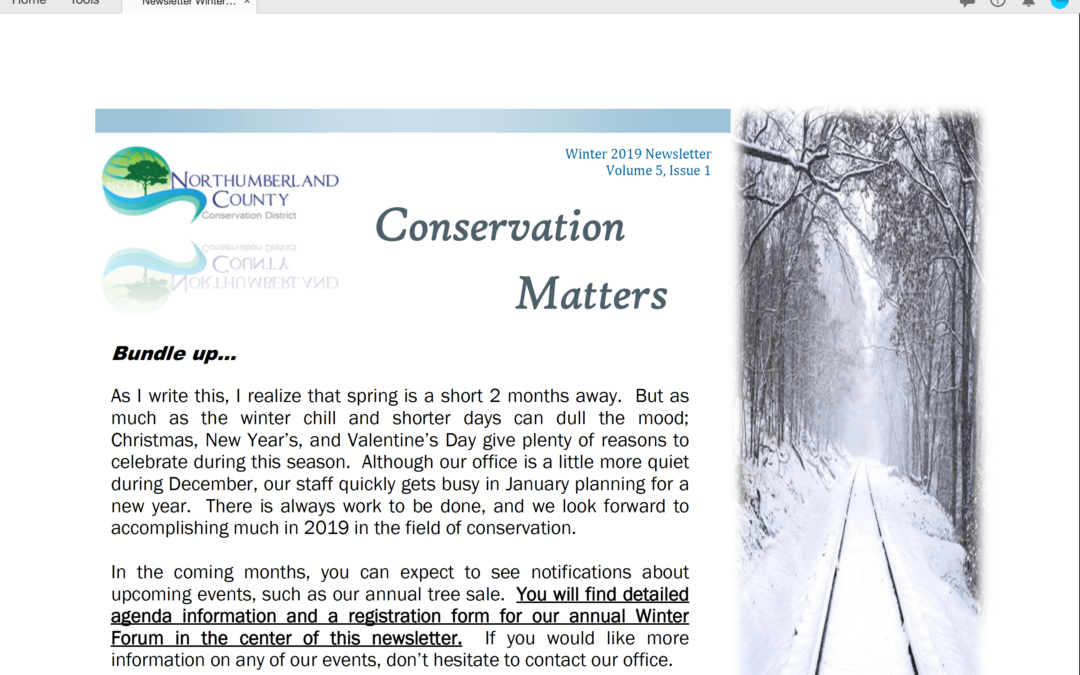 Bundle Up... As I write this, I realize that spring is a short 2 months away. But as much...