Protecting


Land & Water
The NCCD, formed in 1949 under the Conservation District Law, is a subdivision of state government and is one of 66 Conservation Districts throughout the state of Pennsylvania. The purpose of the Conservation District is to promote the protection, maintenance, improvement, and wise use of the land, water, and other natural resources.
Permits And Applications
Just need a form? You'll find what you're looking for right here.
Trees
Are Awesome
Every year, the NCCD holds a tree sale offering a variety of evergreens, deciduous, ornamentals, flower bulbs, and fruit trees. Brochures are sent out in early spring, and pickups are held in late April. If you missed this year's sale, sign up to be placed on our mailing list.
7:00 PM
District Annual Awards Picnic – dinner will be served at 5:30 pm, the Awards presentations will begin at 6:00 pm, and the meeting will be held at 7:00 pm.  The picnic and meeting location is yet[...]
To Be Determined
12:00 AM
Office Closed For The Observation Of Labor Day.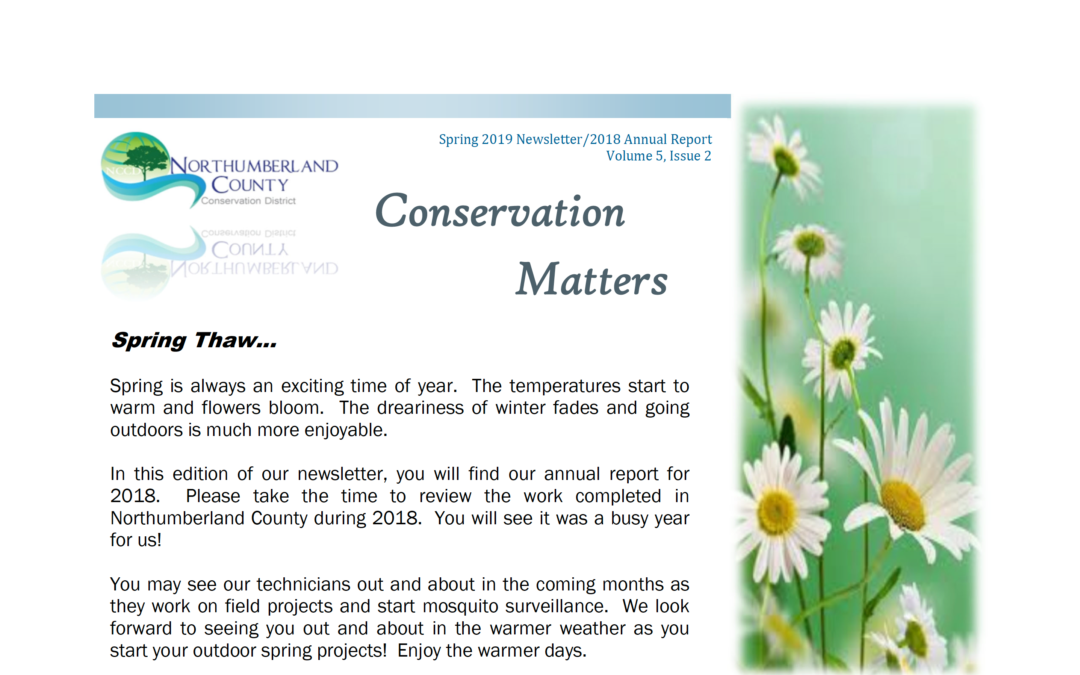 Spring Thaw...Spring is always an exciting time of year. The temperatures start to warm an...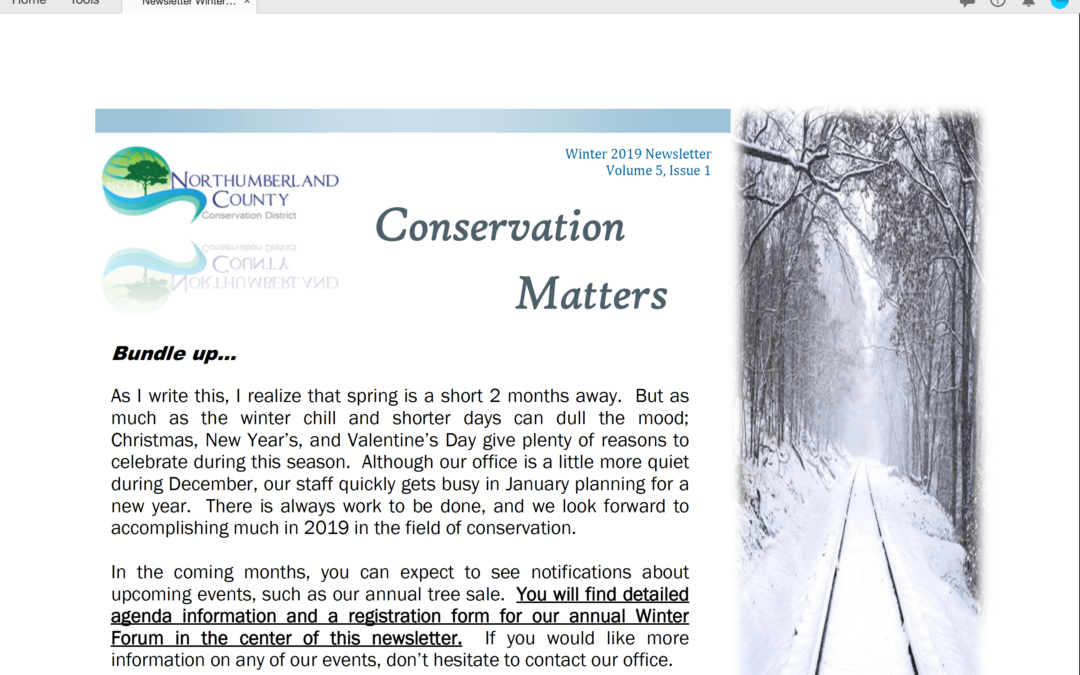 Bundle Up... As I write this, I realize that spring is a short 2 months away. But as much...