The NCCD Board of Directors is selected by a group of nominating organizations and the Northumberland County Commissioners. The Directors comprise of 4 farmers, 2 public citizens, and 1 county commissioner. We also have associate directors, which can be an unlimited amount.
Michael Hubler
Chairman, Public Director
Leon Wertz
Vice-Chairman, Farmer, Director
Joseph Klebon
Commissioner Director
Gary Truckenmiller
Farmer, Director
John Kopp
Farmer, Director
Richard Daniels
Farmer, Director
Natalie Wertman
Public Director
Dave Crowl
Associate Director
Lynn Wilson
Associate Director
Ted Carodiskey
Associate Director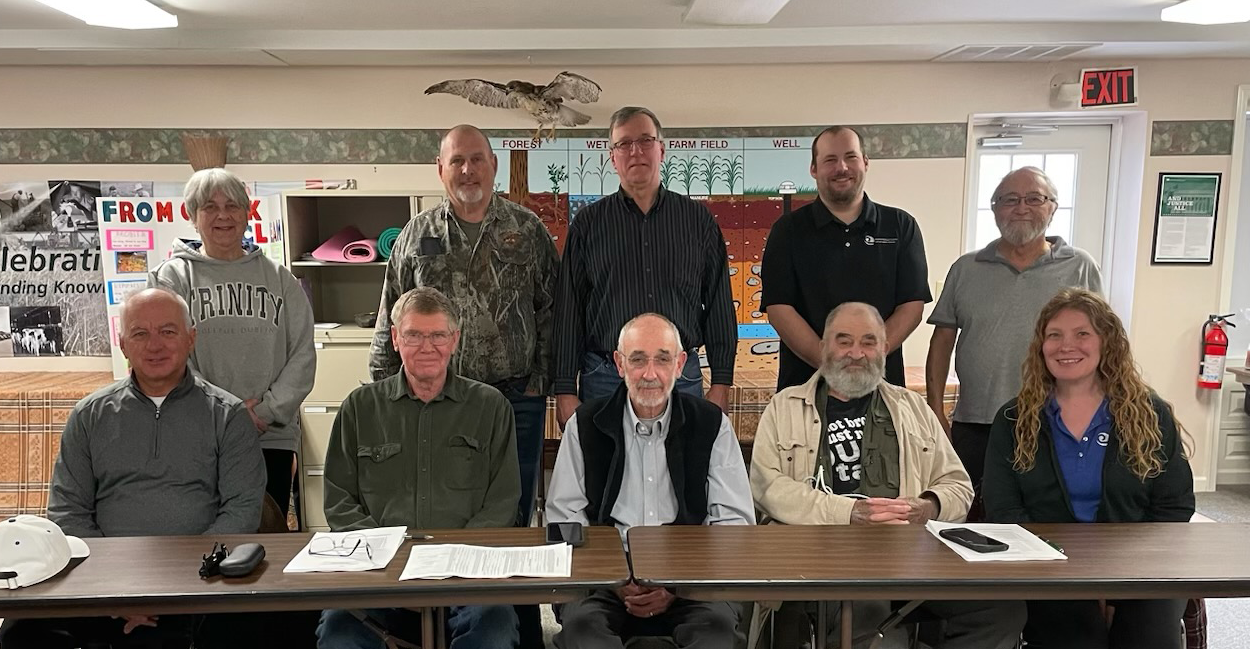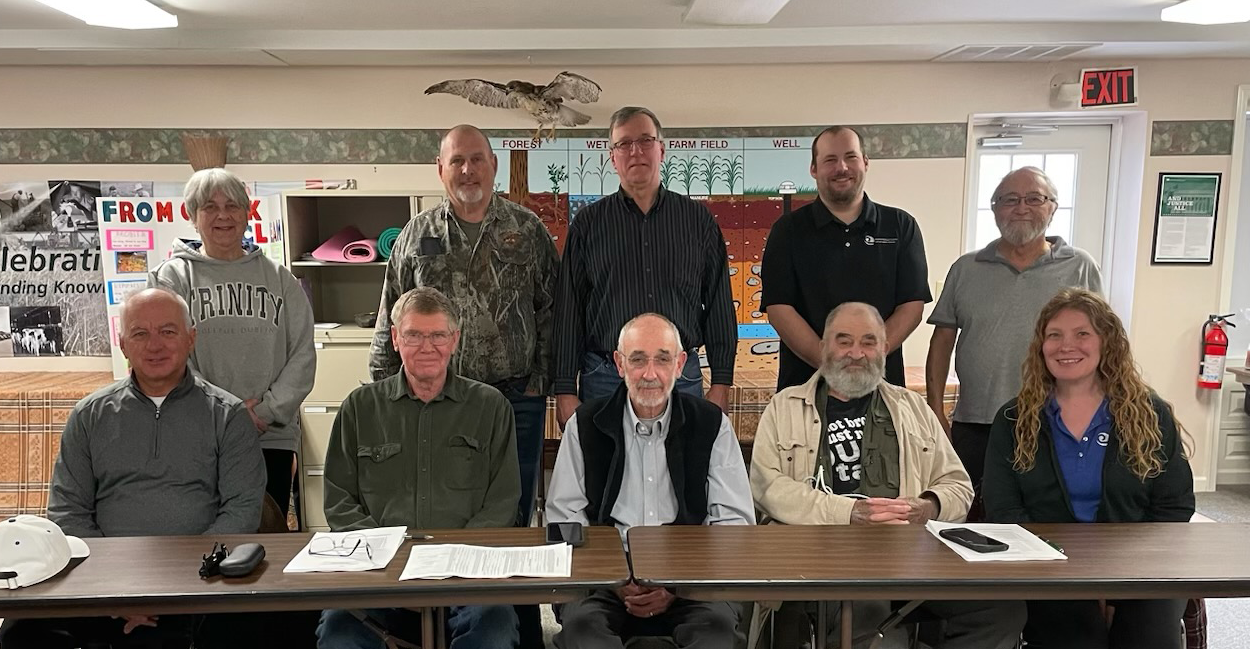 Our Board of Directors from left to right (front row), Commissioner Joe Klebon, Leon Wertz, Michael Hubler, John Kopp, Natalie Wertman, and left to right (back row), Lynn Wilson, Richard Daniels, Gary Truckenmiller, Nathan Brophy, and Ted Carodisky.
Questions?
Contact our office today at 570-495-4665 x 305 or nbrophy@nccdpa.org and find out how you can get more involved with NCCD. We look forward to hearing from you!